Meet The Beautiful Bailey Jay

---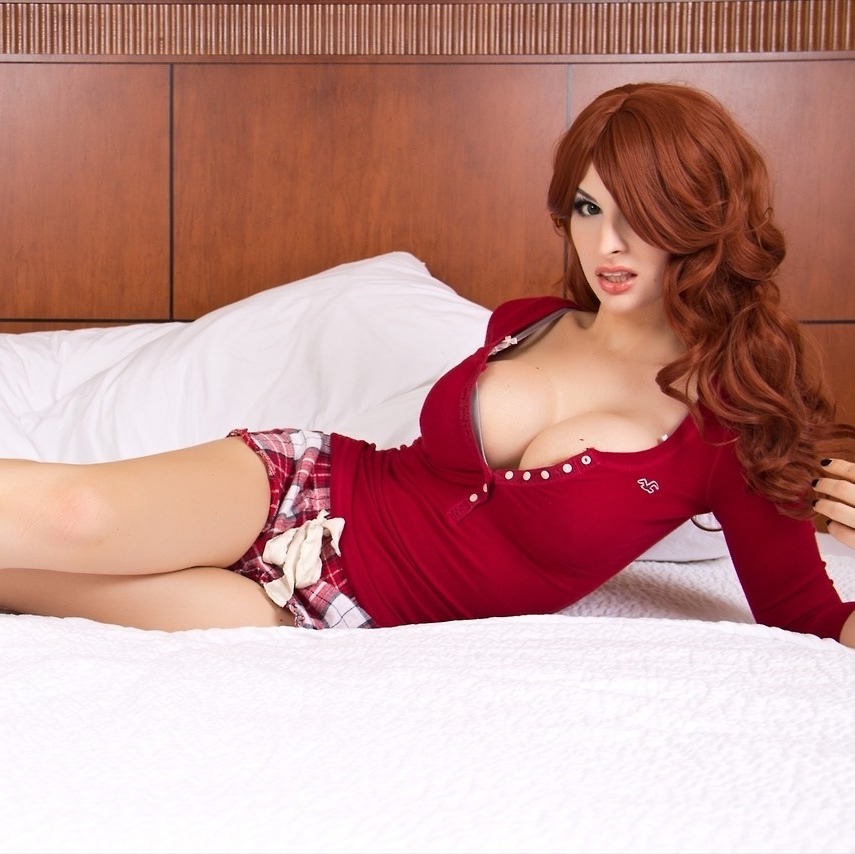 If you haven't yet come across a Shemale or TGirl who has turned you on, then you need to meet Bailey is in my opinion the hottest Shemales in the world! Her face is so feminine and Hot! You would never guess that she was born a boy.. It's insane, because she's so beautiful. Take a look thru these pictures and see for yourself. Please leave me feedback on this gallery and let me know what you think of Bailey Jay.
---
---
A little About Bailey Jay
From: Richmond, Virginia, United States.
Born: November 5th, 1988
Weight: 125 lb
Height: 5 ft 5in
Other Name: BaileyTS, Line Trap, Harley Quinn
More: Bailey has won transsexual performer of the year award from AVN. She has also starred and performed in many pornographic films. Bailey also has her own podcast radio show and guest stars in other podcasts. If you'd like to learn more about Bailey Jay please visit her wiki page here.
Visit Jay's personal site, browse her sexy pictures and videos she has to offer!
You Like Bailey?
Meet Local Shemales and Tgirls
SFW – Sexy Tranny Pix
If you aren't convinced that she's one of the hottest Shemales ever, than I don't know what you're doing with your life.

[alpine-phototile-for-pinterest src="board" uid="sissyk8″ board="tgurl-bailey-jay" imgl="fancybox" dlstyle="large" style="wall" row="4″ size="600″ num="16″ shadow="1″ border="1″ highlight="1″ max="100″]
---
Bailey Jay is by far one of the most popular and famous Shemales in the world. She has starred in dozens of very popular TGirl and Shemale porns. She has some of the hottest and most unique photos on the internet. She's by far the sexiest naked Shemale in the world! If you haven't already, please like and share this page. Also leave a comment, say anything you'd like about this page. We all like a good conversation.
[alpine-phototile-for-tumblr src="custom" tumblrurl="https://finestshemale.tumblr.com/" imgl="link" curl="http://trannyconnections.com/go/g1180512.subwb_selfies+search" style="gallery" row="4″ grwidth="800″ grheight="600″ size="1280″ num="100″ shadow="1″ border="1″ highlight="1″ align="center" max="100″]